Children's Song
Children's Song
Ringa raja
Puna korpa jaja,
Korpa se prevrnula
Jaja su se slupala.

Jao, jao,
Miš je zaplakao
Sad će đaci jadni
Danas ostat' gladni.

Ali, ali,
Jeste li vi znali
Biti će kolača
Nestat mišjeg plača.
Ringa raya,
A basket full of eggs,
The basket overturned,
The eggs are smashed.

Woe, woe,
The mouse wept,
Now the poor pupils,
Today they will remain hungry.

But, but,
Did you know?
There will be cake.
The mouse's tears disappear.

Sheet Music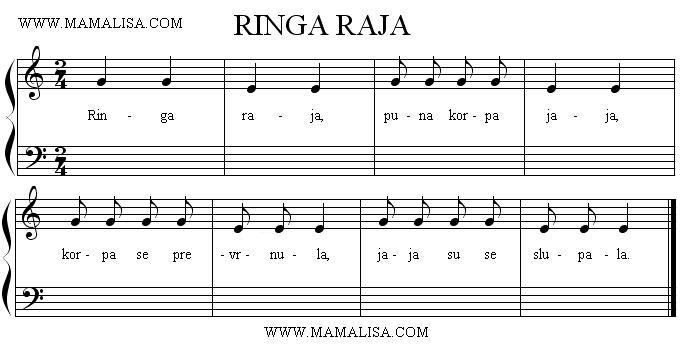 Thanks and Acknowledgements
Many thanks to Sanda Stančić for translating this song.
Puno hvala!