"Rorogwela" is an old lullaby from the Island of Malaita, which is part of Solomon Islands. The original language version is phonetical.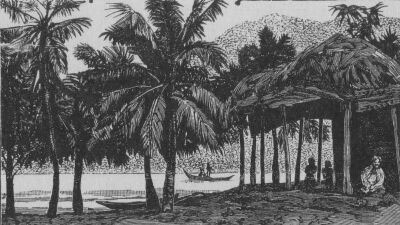 Sasi sasi ae taro taro amu
Ko tratado tratado boroi tika oli oe lau
Tika gwao oe lau koro inomaena

Sasi sasi ae na ga koro mi koro
mada maena mada ni ada I dai
I dai tabesau I tebetai nau mouri
Tabe tu wane initoa te he rofia

Sasi sasi ae kwa dao mata ole
Rowelae e lea kwa dao mata biru
Na rowelae e lea kwa dao mata luma
Rowelae e lea sasi sasi ae
Angi angi boro ti ka oli oe lau

Iaia rofia ro aro aro
Nau No na wela wane ku adedite amu

Sasi sasi ae ko taro taro amu
Ga koro mi koro da maena fasi koro
Koro inomae na ka sasi sasi ae

ahre aro ha teai roro roroa
tea roa roa roai roa
Little brother*, little brother stop crying, stop crying
Even though you cry, I'll still carry you
Who else will take care of you, we're now two orphans.

Little brother, little brother our mom & dad
Have died & now live on the island of the dead
From the island of the dead they still watch over us
Like royalty, taking care of us with all the wisdom of such a place.

Little brother, little brother, even in the garden
This lullaby continues in the different parts of the garden,
And even in each house visited, this lullaby seems endless,
Lullaby, little brother, little brother,
Even if you cry and cry, who else will carry you.

Oh, oh, my heavens, calm down, calm down now,
I'm just a child, what can I do with you?

Little brother, little brother, stop crying,
Our mother and father have died
Both of us are now orphans, little brother, little brother

Ah-ray oh ha tea-ah-i lull-lulla
Tea roa roa ro-ah-i roa.
Notes
*Little brother or sister

The song was sung by Afunakwa around 1970....
Thanks and Acknowledgements
This song was collected and recorded around 1970 by French ethnomusicologist Hugo Zemp in the town of Fulinui. It was sung for him by Afunakwa circa 1970.

Many thanks to Ruth Müller for sharing this lullaby with us! Loose translation by Mama Lisa.

Image: From "The First Discovery of Australia and New Guinea" (1906) by George Collingridge De Tourcey.