"I love this song because it's part of the country's musical patrimony." -Emeline Michel (Haitian Singer)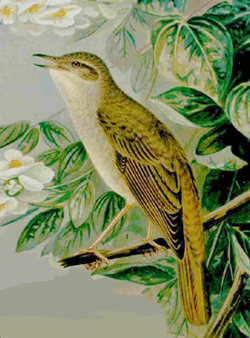 Children's Song
Children's Song
(Haitian Creole)
(English)
Ti Zwazo kote ou prale
Mwenn prale kay fiyét lalo
Fiyét lalo kon manje ti moun
Si ou ale lap manje ou tou
Brik kolon brik, brik kolon brik
Wosiyol mange korosol
Woulo woulo Mwen soti lavil o kay
Tout bet tonbe nan dlo
Madmwazel leve pou danse
Mesye mwen trò fatige
Little bird where are you going?
I am going to Lalo's* house
Lalos eat little kids
If you go she'll eat you too
Brik kolon brik, brik kolon brik,
Nightingale eats soursop fruit
Rolling, rolling, I come from the village
All the beasts fall in the water
Lady, please dance with me
Sir, I am too tired.
Notes
*Lalo (Fiyét lalo) is a female bogeyman who eats little children.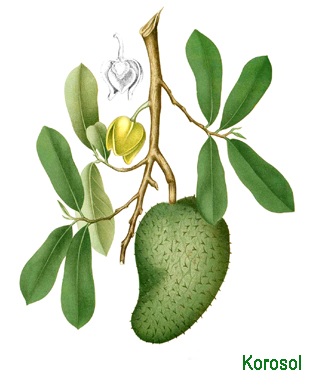 Sheet Music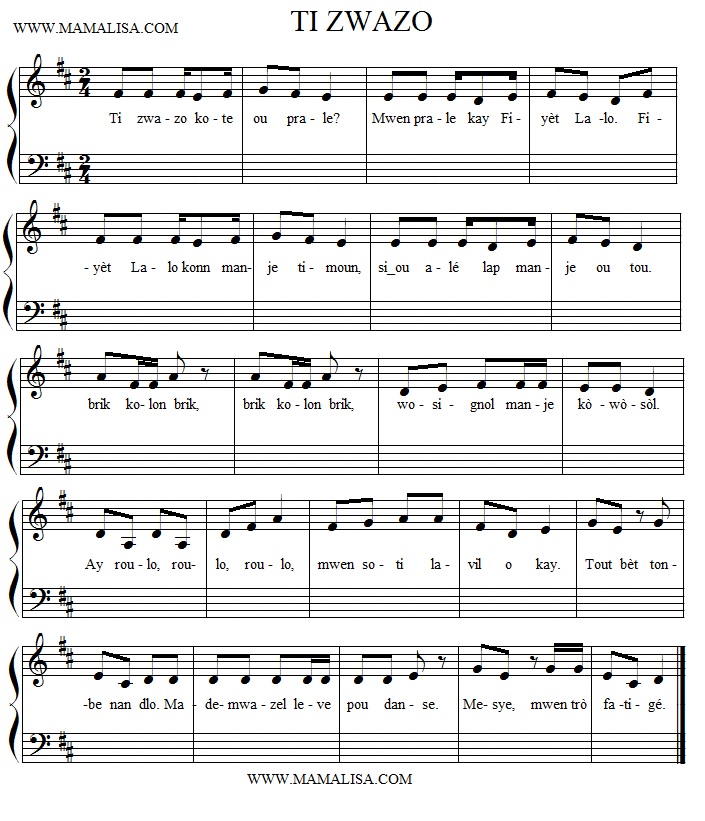 Thanks and Acknowledgements
Thanks to Maggy Paraison for contributing and translating this song for us!

1st Image - Nightingale: Naturgeschichte der Vögel Mitteleuropas (1905) by J. F. Naumann.
2nd Image - Korosol - Soursop Fruit: Plate from Flora de Filipinas (circa 1880) by Francisco Manuel Blanco.
Mèsi!