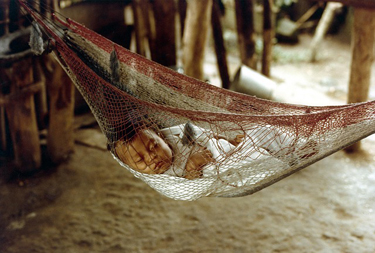 Dormite, niñito
Sleep Baby Boy
Dormite, niñito,
que tengo qué hacer,
lavar tus pañales,
sentarme a coser.

Dormite, niñito,
Cabeza de ayote
Si no te dormís,
Te come el coyote.
Sleep baby boy,
I have things to do,
To wash your diapers,
To sit and sew.

Sleep baby boy,
Head of squash
If you do not sleep,
The coyote will eat you.


Sheet Music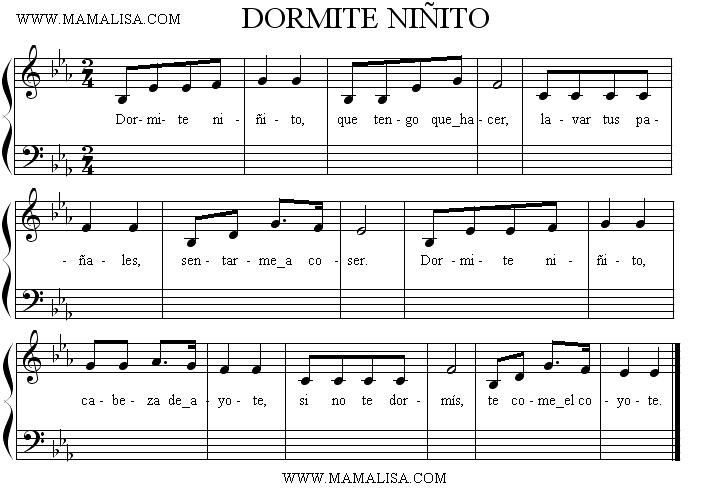 Thanks and Acknowledgements
Translated by Monique and Lisa.

Photo: PD4 Pic
Let us know what you think!
If you feel any comment below is inappropriate, please email us. Thanks!