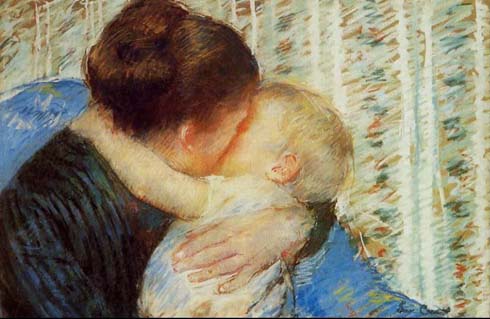 Spavaj dušo moja
Go to Sleep My Baby
Spavaj dušo moja
Spavaj cvijete moj
Sanjaj ptico moja
Sanjaj nado.
Go to sleep my baby
Go to sleep my flower
Dream my bird
Dream, hope.


Thanks and Acknowledgements
Translated by Mama Lisa.

Image: Mary Cassatt
Hvala!
Let us know what you think!
If you feel any comment below is inappropriate, please email us. Thanks!