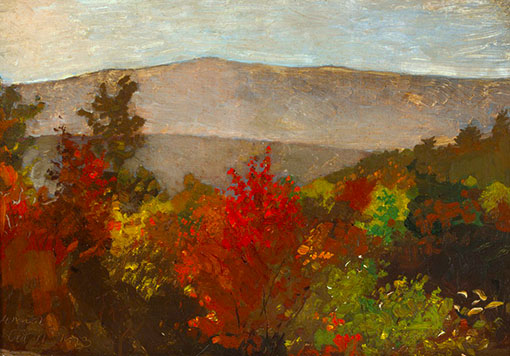 "October gave a party
The leaves by hundreds came,
The chestnuts, oaks and maples
And leaves of every name."
O sun, and skies and clouds of June
And flowers of June together,
Ye cannot rival for one hour
October's bright blue weather.
Notes
Written by F.G. Sanders.

The first four lines of this poem are a quote from the poem called "October's Party".
Thanks and Acknowledgements
Image: Painting of Autumn Tree Tops by Winslow Homer. Color adjusted by Lisa.