La veille de la Chandeleur
On The Eve of Candlemas
1- La veille de la Chandeleur
L'hiver se passe ou prend rigueur
2- Si tu sais bien tenir ta poêle
À toi l'argent en quantité
3- Mais gare à ta mauvaise étoile
Si tu mets la crêpe à côté !
1. On the eve of Candlemas,
Winter passes or becomes more harsh.
2. If you know how to hold your frying pan,
For you lots of money.
3. But beware of your evil star
If you let the crepe fall out!

Many thanks to Monique Palomares for singing this song for us!
Sheet Music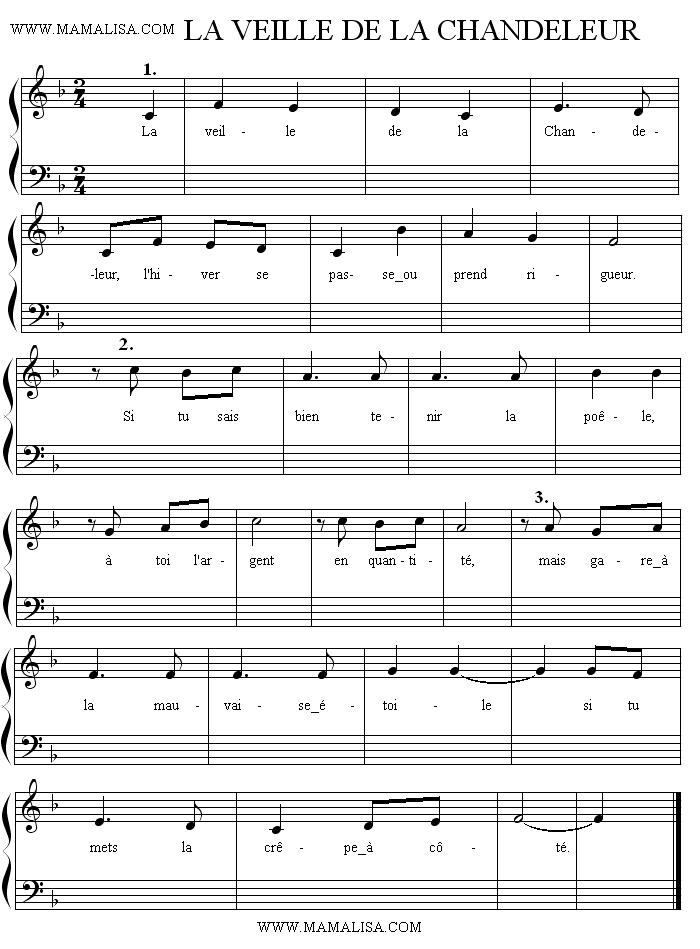 Thanks and Acknowledgements
Translated by Monique and Lisa.