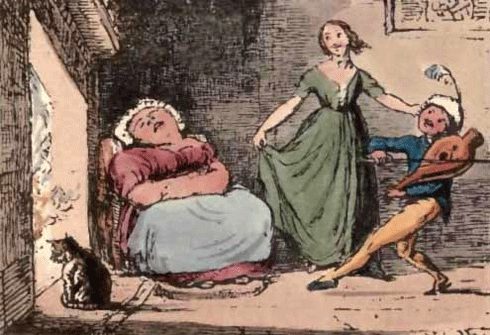 The Cat Sat Asleep by the Side of the Fire
The cat sat asleep by the side of the fire,
The mistress snored loud as a pig:
Jack took up his fiddle, by Jenny's desire,
And struck up a bit of a jig.

Thanks and Acknowledgements
This rhyme can be found in The Mother Goose; Containing All The Melodies The Old Lady Ever Wrote, edited By Dame Goslin (1850). The rhyme and image can be found in Traditional Nursery Songs of England with Pictures by Eminent Modern Artists edited by Felix Summerly (1843).