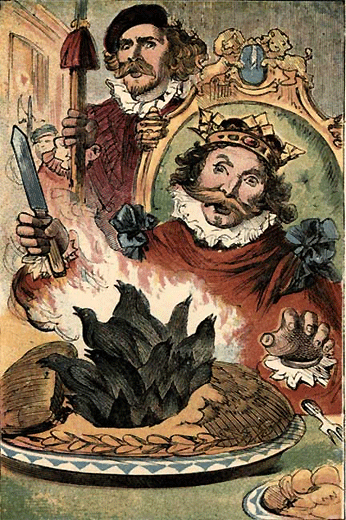 Sing a song of sixpence,
A pocket full of rye*;
Four-and-twenty blackbirds
Baked in a pie.

When the pie was opened
The birds began to sing.
Was not that a dainty dish
To set before the king?

The king was in his counting-house,
Counting out his money;
The queen was in the parlour,
Eating bread and honey.

The maid was in the garden,
Hanging out the clothes;
'Long came a blackbird
And snapt off her nose.

But there came a Jenny Wren
And popped it on again.**
Notes
*Earlier it was: "A bag full of rye".
**This last verse can be found in Randolph Caldecott's 1880 version. Not all versions include it. (I just had to present the happy ending here for kids!)

*****

Here's the version of Sing a Song of Sixpence from The Only True Mother Goose Melodies (Published and Copyrighted in Boston in 1833 by Munroe & Francis):

Sing a song of sixpence, a bag full of rye,
Four and twenty blackbirds baked in a pie:
When the pie was opened, the birds began to sing;
And wasn't this a dainty dish to set before the king?
The king was in the parlour, counting out his money;
The queen was in the kitchen, eating bread and honey;
The maid was in the garden, hanging out the clothes,
There came a little blackbird and nipt off her nose.

Here's the illustration that went with it: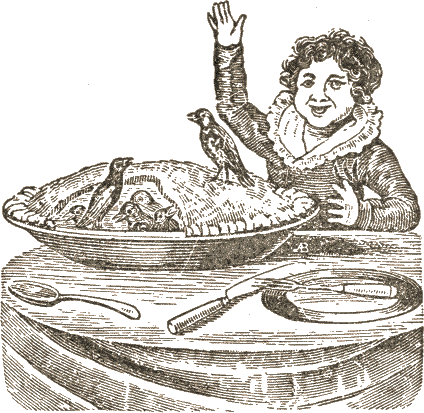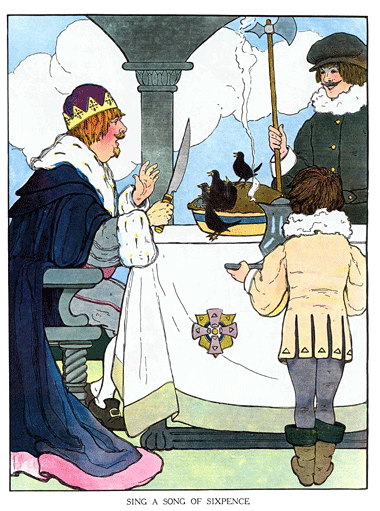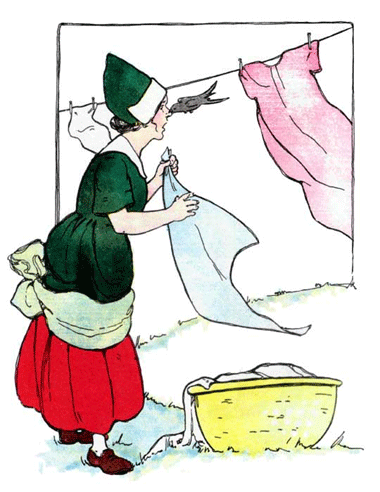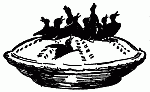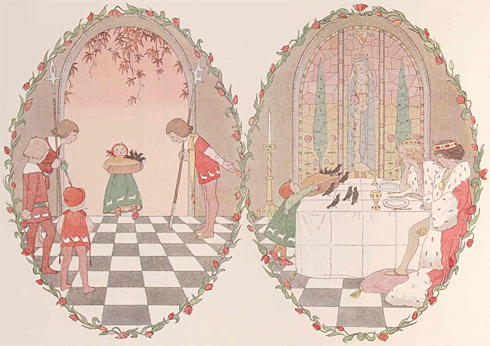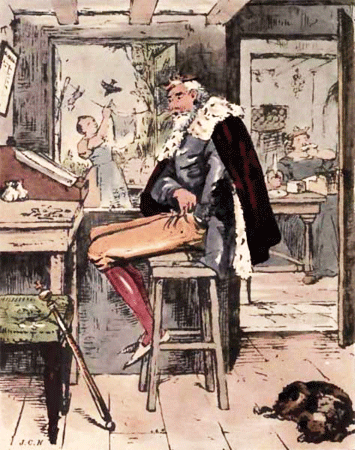 2nd mp3 recording performed by 17 talented university student musicians who were sisters in the Sigma Alpha Iota International Music Fraternity for Women at California State University-Stanislaus in 2007. The musical score the recording is based on comes from Our Old Nursery Rhymes (1911) arranged by Alfred Moffat. The 3rd recording was sung my Liberty Stump for Librivox. The 4th recording is from Librivox's "Mother Goose's Party".


Sheet Music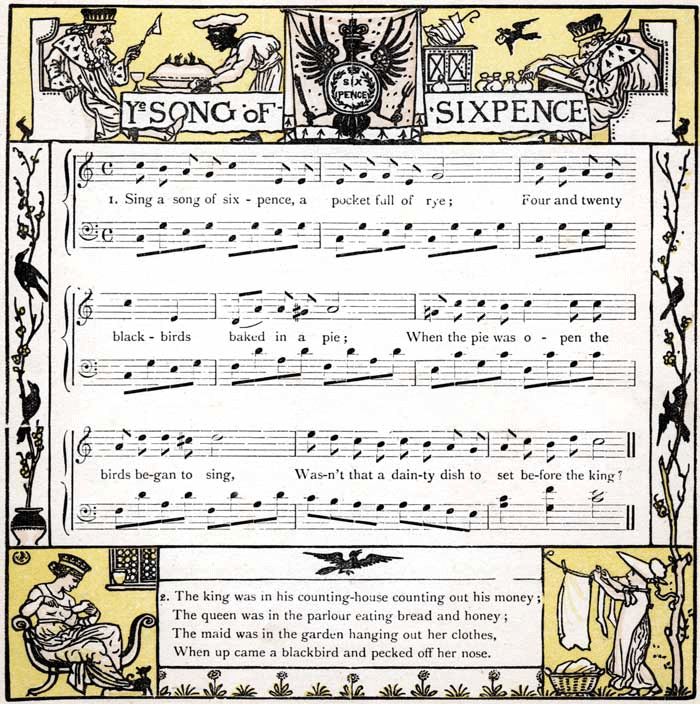 Thanks and Acknowledgements
The 1st illustration comes from The National Nursery Book. The 2nd and 3rd illustrations come from The Real Mother Goose (1916), illustrated by Blanche Fisher Wright. The 4th illustration is from The Little Mother Goose (1912), illustrated by Jessie Willcox Smith. The score and tune come from The Baby's Opera by Walter Crane. The 5th image is from Traditional Nursery Songs of England with Pictures by Eminent Modern Artists edited by Felix Summerly (1843). The 6th illustration is by H. Willebeck Le Mair from Our Old Nursery Rhymes (1911), arranged by Alfred Moffat.