Irish Kids Songs and Rhymes
Plus Many Beloved Traditional Songs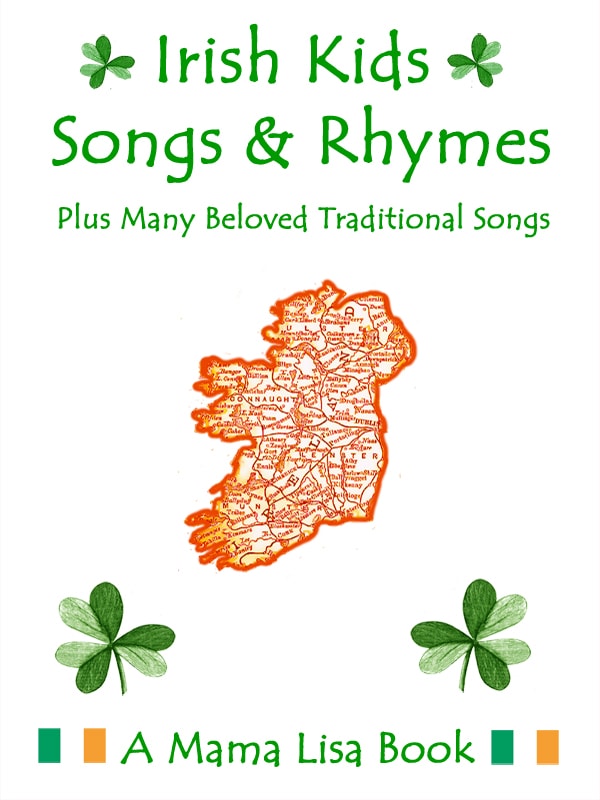 Ireland! Emerald green isle… land of shamrocks, fairies and leprechauns. Home of St. Patrick, Yeats and James Joyce… Rolling green hills and, of course, potatoes!
In this book we've gathered over 60 Irish children's songs and rhymes. Many have commentary sent to us by our correspondents who are immersed in the traditions and culture of Ireland.
There's not always a sharp distinction between songs sung by children and by adults. So we've included a sampling of some of the most popular Irish traditional songs. We've also included examples of Ireland's heritage of very moving ballads and lullabies.
Many of these songs and rhymes are in English, but we're proud to also include several that are Gaelic. In those cases we provide English translations.
We hope this book will help foster a love of Irish songs and culture all over the world!
This book includes:
Irish songs, rhymes, lullabies, and carols
In English, and several in Gaelic with English translations
Commentary from ordinary people about what the songs have meant to their lives
Web links to recordings and sheet music
Illustrations
You'll find over 60 Irish favorites, including:
Sally Go Round The Moon
Too Ra Loo Ra Loo Ral
Michael Finnigan
May the Road Rise Up to Meet You
One, Two, Three O'Leary
It's a Long Way to Tipperary
How Many Miles to Dublin
Danny Boy
"May your pockets be heavy and your heart be light,
May good luck pursue you each morning and night."
Order Here