I Had a Little Doggy That Used to Sit and Beg
Tenía un perrito que solía sentarse y pedir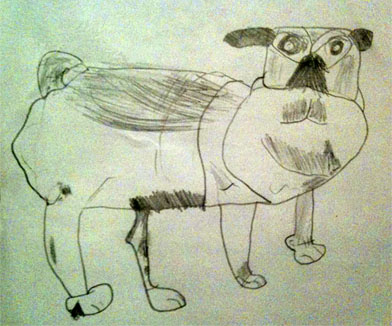 I had a little doggy that used to sit and beg;
But Doggy tumbled down the stairs and broke his little leg.
Oh! Doggy, I will nurse you, and try to make you well,
And you shall have a collar with a little silver bell.


Tenía un perrito que solía sentarse y pedir
Pero Perrito se cayó en la escalera y se rompió la patita.
Ho! Perrito, te cuidaré y trataré de curarte
Y tendrás un collar con una campanita de plata.
Agradecimientos
Uno puede hallar esta rima en The Young Folks Treasury, Volume 1, editado por Hamilton Wright Mabie, Edward Everett Hale, y William Byron Forbush (Nueva York, 1909).
Recitado por Ruth Golding para Librivox.