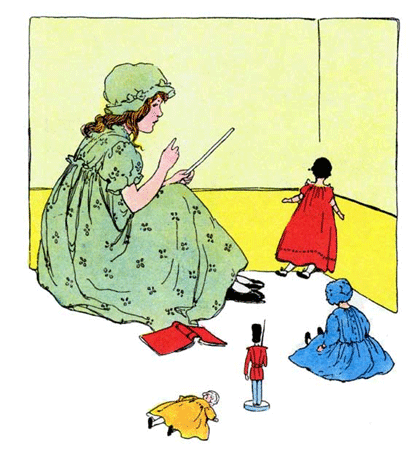 Here's Sulky Sue,
What shall we do?
Turn her face to the wall
Till she comes to.
Photos & Illustrations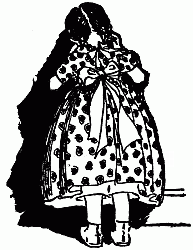 Comments
This rhyme and the 1st illustration can be found in The Real Mother Goose (1916), illustrated by Blanche Fisher Wright. The 2nd illustration is from The Little Mother Goose (1912), illustrated by Jessie Willcox Smith.