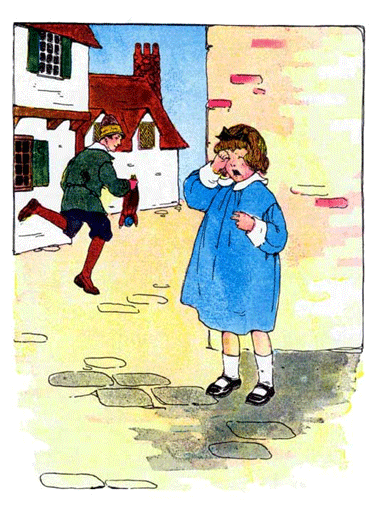 I had a little moppet*,
I put it in my pocket,
And fed it on corn and hay,
There came a proud beggar
And swore he would wed her,
And stole my little moppet away.
Thanks and Acknowledgements
This rhyme can be found in A History of Nursery Rhymes (1899) by Percy B. Green. The illustration can be found in The Real Mother Goose (1916), illustrated by Blanche Fisher Wright.
Let us know what you think!
If you feel any comment below is inappropriate, please email us. Thanks!