Up and Down This World Goes Round
Up and down this world goes round, down,
The world goes up and down,
Up and down the world goes...
Notes
Written by English Baroque composer Matthew Locke (circa 1621 - 1677).

Sheet Music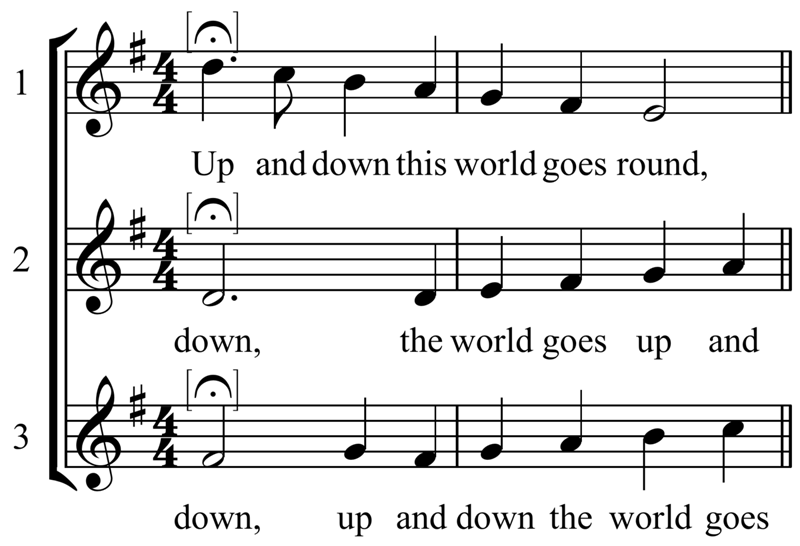 Let us know what you think!
If you feel any comment below is inappropriate, please email us. Thanks!