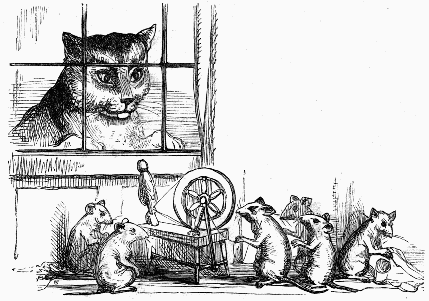 Some Little Mice Sat in a Barn to Spin
Some little mice sat in a barn to spin,
Pussy came by, and she popped her head in.
"Shall I come in and cut your threads off?"
"Oh, no, kind sir, you will snap our heads off."
Let us know what you think!
If you feel any comment below is inappropriate, please email us. Thanks!