A Kyrgyz proverb about how work is not something to run away from (even if it's hard)...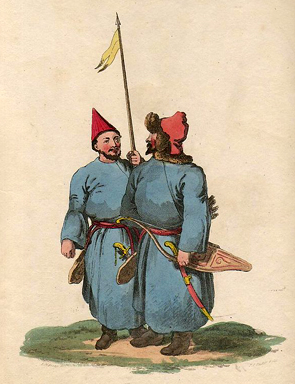 Notes
Pronunciation:

Jumush karyshkyr emes
Thanks and Acknowledgements
This Kyrgyz proverb and more can be found on Luther's site here.


Image: Two Kyrgyz warriors depicted by Robert Ker Porter (1813).
Рахмат (Rakhmat)
Let us know what you think!
If you feel any comment below is inappropriate, please email us. Thanks!