Esta sí que es Nochebuena
Tonight It's Christmas Eve
Canción de Navidad
Christmas Carol
Esta sí que es Nochebuena,
Nochebuena.
Noche de comer buñuelos.

Y en mi casa no los hacen,
No los hacen,
Por falta de harina y huevo.
Tonight it's Christmas Eve,
Christmas Eve,
A night for eating sweet fritters.

And in my house they're not made,
They're not made,
For lack of flour and egg.


Sheet Music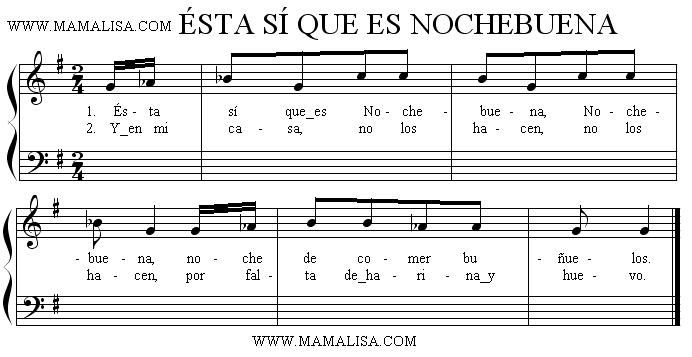 Let us know what you think!
If you feel any comment below is inappropriate, please email us. Thanks!