"Mix a Pancake" was written by Christina Rossetti (1830 -1894).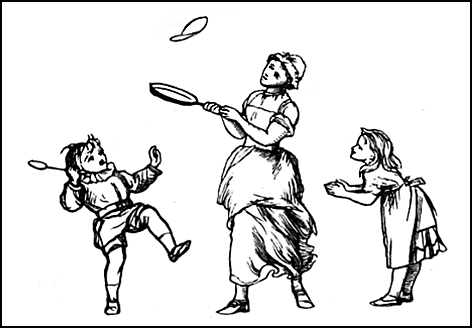 Mix a pancake,
Stir a pancake,
Pop it in the pan;
Fry the pancake,
Toss the pancake,
Catch it if you can.

Thanks and Acknowledgements
Image: "Sing-song: A Nursery Rhyme Book" (1893) by Christina Georgina Rossetti - graphically edited by Lisa Yannucci.
Let us know what you think!
If you feel any comment below is inappropriate, please email us. Thanks!