I See the Moon and the Moon Sees Me
I see the moon and the moon sees me,
The moon sees somebody I wanna see
God bless the moon and God bless me:
And God bless that somebody I wanna see.


Sheet Music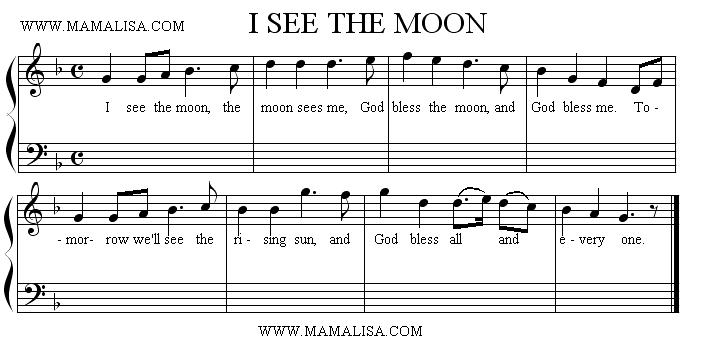 Let us know what you think!
If you feel any comment below is inappropriate, please email us. Thanks!