Nursery Rhyme
Nursery Rhyme
Esik az eső,
hajlik a vessző,
haragszik a katona,
mert megázik a lova.
It's raining,
The bough is bending,
The soldier is angry,
Because his horse will be wet.

Sheet Music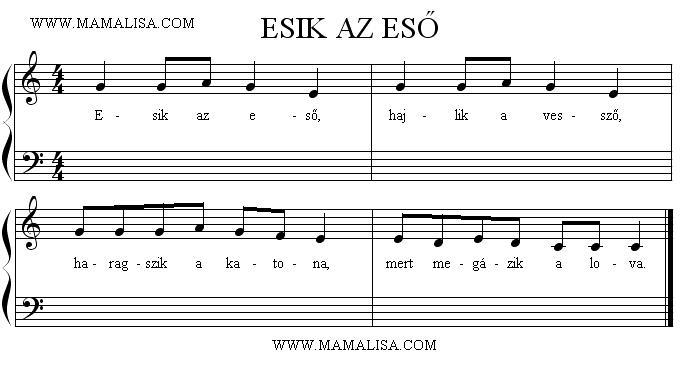 Thanks and Acknowledgements
Many thanks to Zakor Dóra for contributing and translating this song.
Köszönöm szépen!
Let us know what you think!
If you feel any comment below is inappropriate, please email us. Thanks!