L'automne est une chanson de pluie
Autumn is a Song of Rain
L'automne est une chanson de pluie
Ouvre donc
Ouvre donc
Ton parapluie
Ton parapluie.
Autumn is a song of rain
So open
So open
Your umbrella
Your umbrella.

Many thanks to Edit' Dupont for contributing and singing this song for Mama Lisa's World.
Sheet Music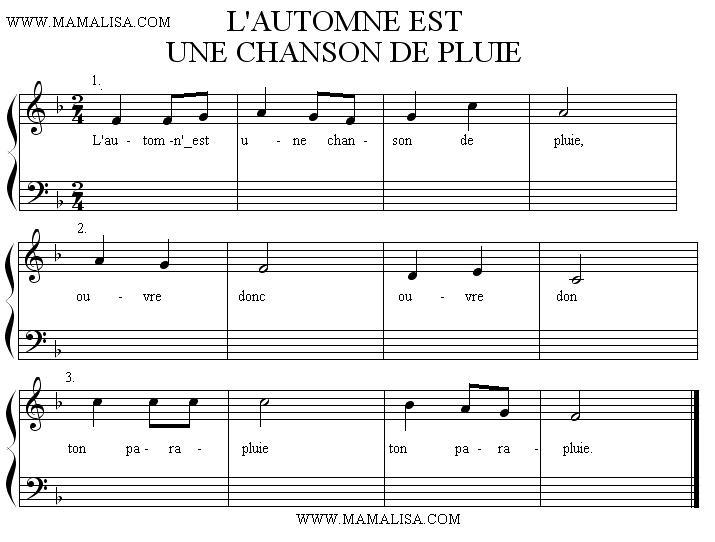 Thanks and Acknowledgements
Translation: Monique Palomares and Lisa Yannucci.
Merci beaucoup!
Let us know what you think!
If you feel any comment below is inappropriate, please email us. Thanks!