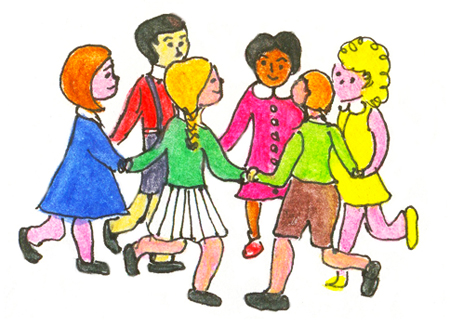 A la rueda, rueda
To the Wheel, Wheel
Canción de corro
Circle Game
A la rueda, rueda
De pan y canela.
Dame un besito
Y vete para la escuela.
Si no quieres ir,
Acuéstate a dormir.

(Repetir la canción)

To the wheel, wheel
of bread and cinnamon.
Give me a kiss
and go to school.
If you don't want to go,
Lay down to sleep.

(Repeat Song)
Game Instructions
The children hold hands and go around in a circle. On the last line they lie down like they're going to sleep.


Sheet Music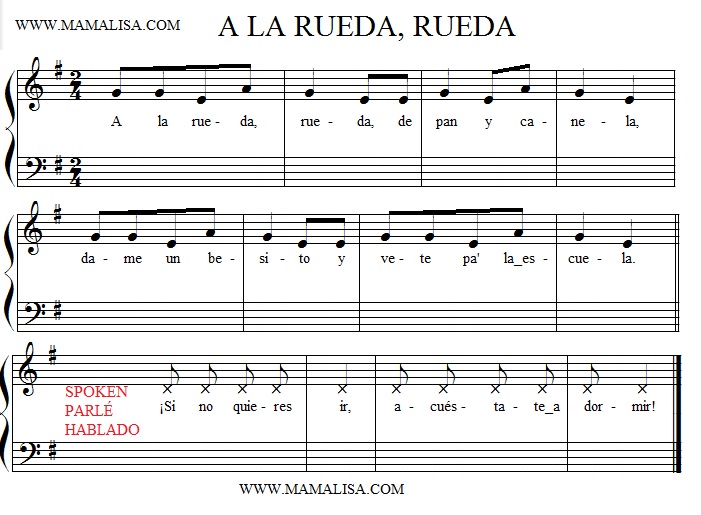 Thanks and Acknowledgements
Many thanks to Jessica Sophia Janneck for contributing and translating this song.

Thanks to Monique Palomares for the illustration.
¡Muchas gracias!
Let us know what you think!
If you feel any comment below is inappropriate, please email us. Thanks!