Bjørnen sover
The Bear is Sleeping
Children's Song
Children's Song
Bjørnen sover, bjørnen sover,
i sitt lune hi.
Den er ikke farlig,
bare vi går varlig.
Men man kan jo,
men man kan jo,
aldri være trygg.
The bear is sleeping, the bear is sleeping
In its cozy den.
It is not dangerous
If we just go carefully
But then one can,
But then one can
Never be quite sure.


Sheet Music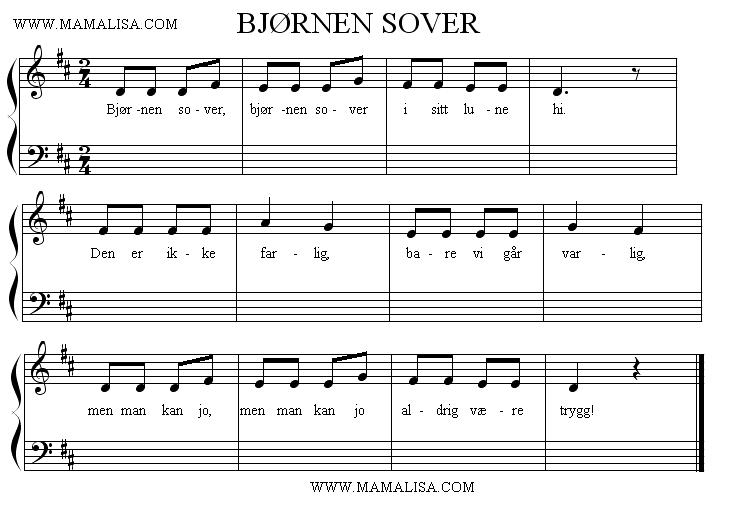 Thanks and Acknowledgements
Many thanks to Cindy Shepherd for contributing and translating this song.
Tusen takk!
Let us know what you think!
If you feel any comment below is inappropriate, please email us. Thanks!