Dona nobis pacem means "Give us peace" or "Grant us peace". The phrase is sung as a round over and over again to form a song...
Dona nobis pacem
Give Us Peace
Comments
This phrase is also part of the Catholic mass. The music is by W.A. Mozart.

Sheet Music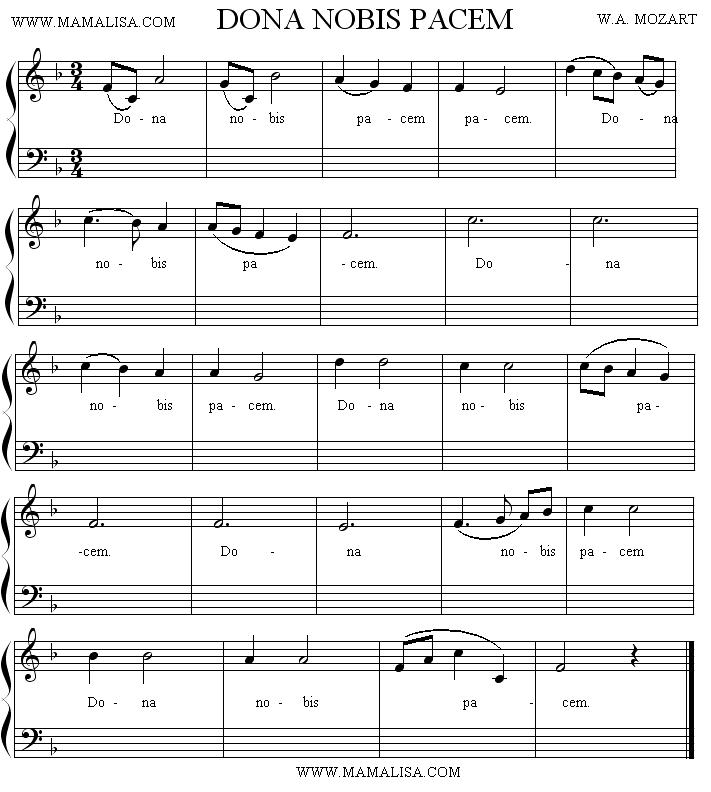 Let us know what you think!
If you feel any comment below is inappropriate, please email us. Thanks!