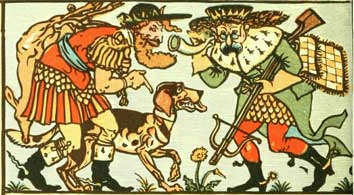 King o' Katchem Met a King
King o' Katchem met a king
In a narrow lane;
Says this king to that king
"Where have you been?"
Thanks and Acknowledgements
This rhyme and illustration can be found in The Sleeping Beauty Picture Book, illustrated by Walter Crane.
Let us know what you think!
If you feel any comment below is inappropriate, please email us. Thanks!