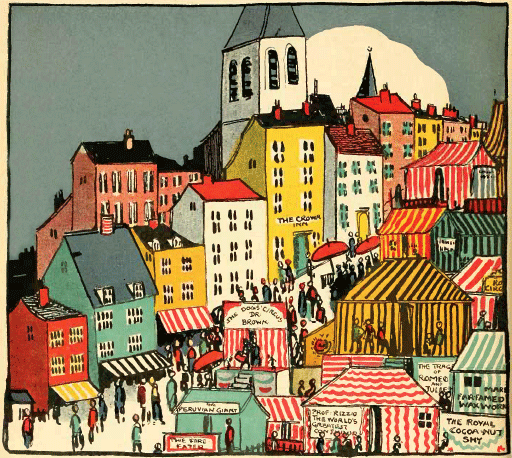 At Islington, A Fair They Hold
At Islington, a fair they hold,
Where cakes and ale are to be sold;
At Highgate and at Holloway
The like is kept from day to day;
At Totnam and at Kentish Town,
And all those places up and down.
Thanks and Acknowledgements
This nursery rhyme and illustration can be found in Nursery Rhymes (circa 1920) illustrated by Claud Lovat Fraser (with some graphical editing of the above image by Lisa Yannucci).
Let us know what you think!
If you feel any comment below is inappropriate, please email us. Thanks!