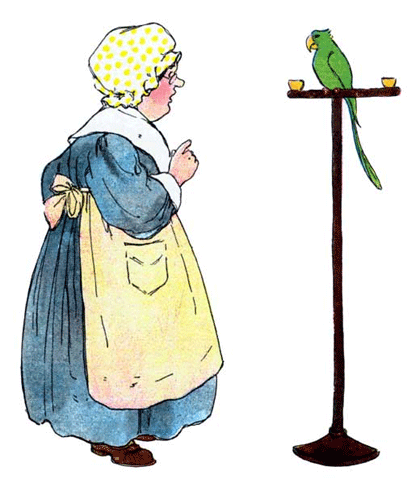 There Was an Old Woman of Gloucester
There was an old woman of Gloucester,
Whose parrot two guineas it cost her,
But its tongue never ceasing,
Was vastly displeasing
To the talkative woman of Gloucester.
Comments
This rhyme and illustration can be found in The Real Mother Goose (1916), illustrated by Blanche Fisher Wright.
Let us know what you think!
If you feel any comment below is inappropriate, please email us. Thanks!