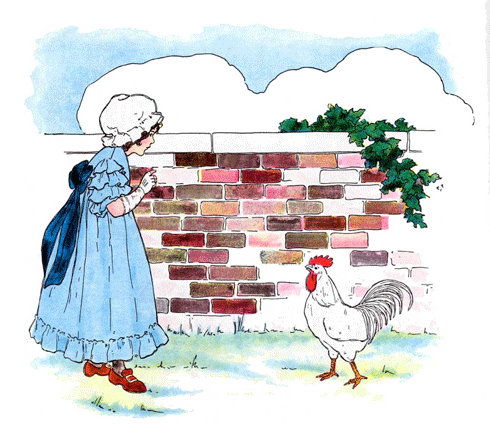 Oh, my pretty cock, oh, my handsome cock,
I pray you, do not crow before day,
And your comb shall be made of the very beaten gold,
And your wings of the silver so gray.
Comments
This rhyme and illustration can be found in The Real Mother Goose (1916), illustrated by Blanche Fisher Wright.
Let us know what you think!
If you feel any comment below is inappropriate, please email us. Thanks!