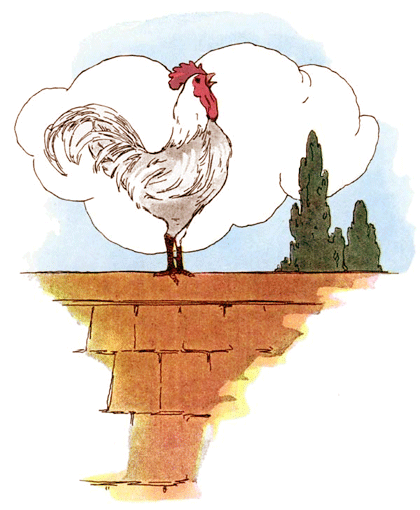 The Cock's on the Housetop Blowing His Horn
The cock's on the housetop blowing his horn;
The bull's in the barn a-threshing of corn;
The maids in the meadows are making of hay;
The ducks in the river are swimming away.
Comments
This rhyme and illustration can be found in The Real Mother Goose (1916), illustrated by Blanche Fisher Wright.
Let us know what you think!
If you feel any comment below is inappropriate, please email us. Thanks!