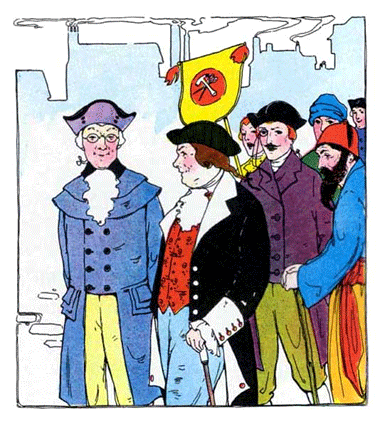 Hey Diddle Dinkety Poppety Pet
Hey diddle dinkety poppety pet,
The merchants of London they wear scarlet,
Silk in the collar and gold in the hem,
So merrily march the merchant men.
Comments
This rhyme and illustration can be found in The Real Mother Goose (1916), illustrated by Blanche Fisher Wright.
Let us know what you think!
If you feel any comment below is inappropriate, please email us. Thanks!