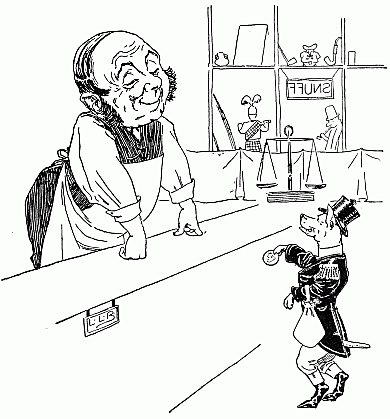 I Had a Little Dog and They Called Him Buff
I had a little dog, and they called him Buff;
I sent him to the shop for a hap'orth* of snuff;
But he lost the bag, and spill'd the snuff:
"So take that cuff - and that's enough."
Notes
*Halfpennyworth
**A cuff is a hit with the hand open
Thanks and Acknowledgements
This rhyme can be found in The Nursery Rhyme Book, edited by Andrew Lang and illustrated by L. Leslie Brooke (1897).
Let us know what you think!
If you feel any comment below is inappropriate, please email us. Thanks!