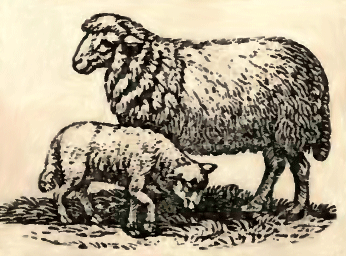 In April's sweet month,
When the leaves 'gin* to spring,
Little lambs skip like fairies
And birds build and sing.
Thanks and Acknowledgements
This rhyme and illustration can be found in The Only True Mother Goose Melodies (published and copyrighted in Boston in 1833 by Munroe & Francis).
Let us know what you think!
If you feel any comment below is inappropriate, please email us. Thanks!