Robinson Crusoe is a character in a book by Daniel Defoe published in 1719. It's about an Englishman who was shipwrecked and ended up the sole survivor on an island off of South America.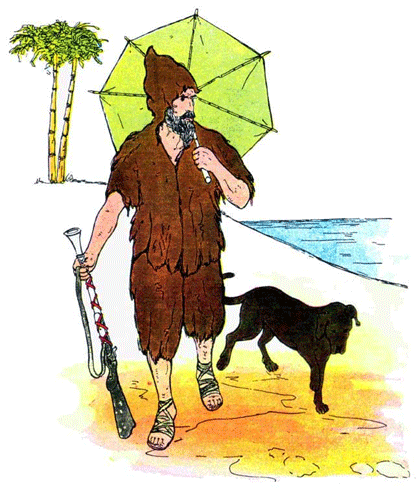 Poor Old Robinson Crusoe!
Poor old Robinson Crusoe!
Poor old Robinson Crusoe!
They made him a coat
Of an old nanny goat
I wonder how they could do so!
With a ring-a-ting tang,
And a ring-a-ting tang,
Poor old Robinson Crusoe!
Notes
Halliwell (a 19th century collector of nursery rhymes in England) wrote about this rhyme: "The following is a fragment of a song on the subject, which was introduced by Russell in the character of Jerry Sneak."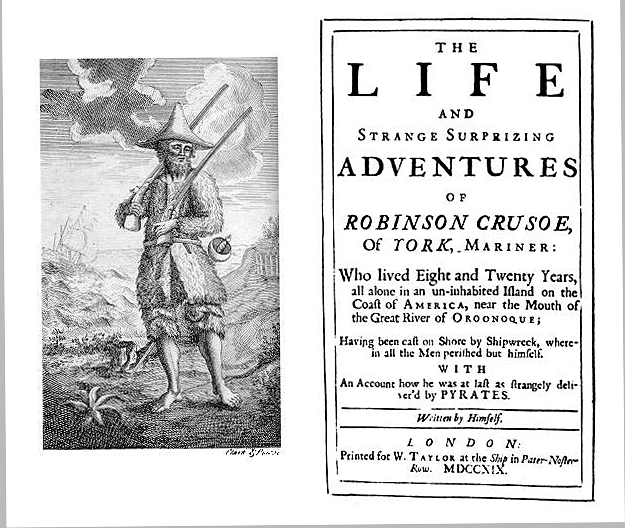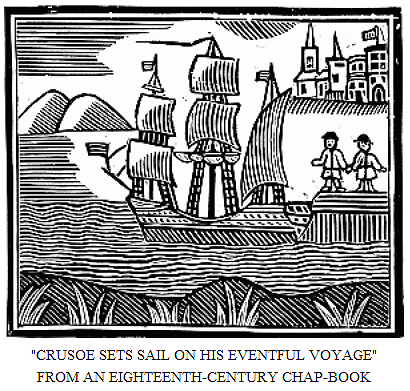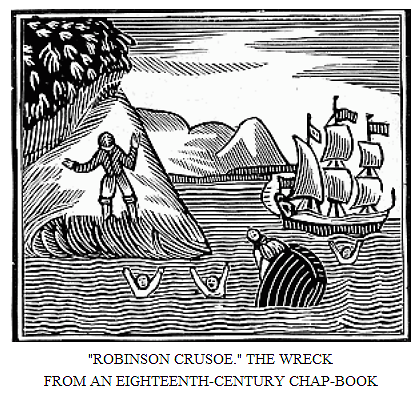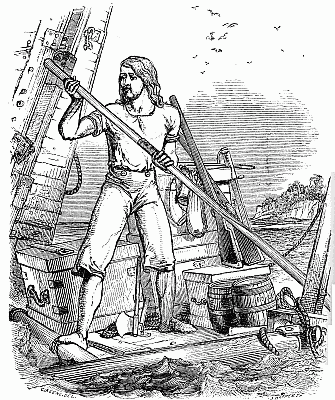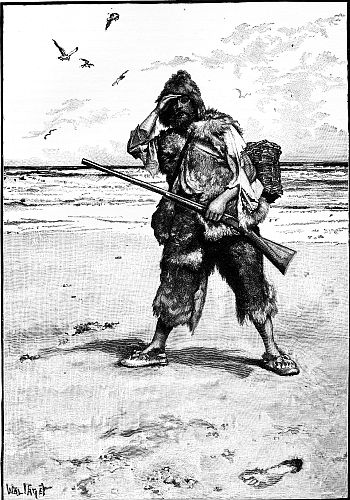 Thanks and Acknowledgements
This rhyme can by found in Denslow's Mother Goose (1901). This rhyme can also be found in "The Nursery Rhymes of England" 5th edition (1886), collected by James Orchard Halliwell and illustrated by W. B. Scott. The first illustration is from The Real Mother Goose (1916), illustrated by Blanche Fisher Wright. The last two illustrations are from "Robinson Crusoe" by Charles Keene (1847) and from "Robinson Crusoe" by Will Paget.
Let us know what you think!
If you feel any comment below is inappropriate, please email us. Thanks!