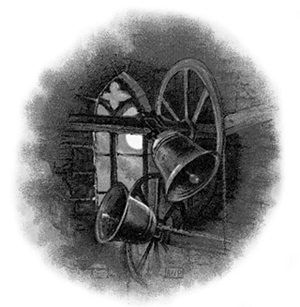 Crich has two roller-boulders,
Wingfield ting-tangs,
Alfreton kettles,
And Pentrich pans.
Kirk-Hallan candlesticks,
Corsall cow-bells,
Denby cracked puncheons,
And Horsley merry bells
Notes
This rhyme can be found in A History of Nursery Rhymes (1899) by Percy B. Green. Green wrote about this rhyme, "In Derbyshire a large number of the churches have bells with peculiar peals."
Let us know what you think!
If you feel any comment below is inappropriate, please email us. Thanks!