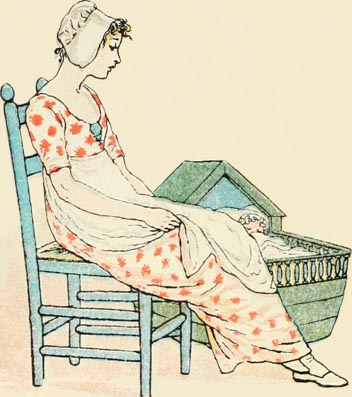 Hush Little Baby (Mama's Gonna Buy You a Mockingbird)
Hush, little baby, don't say a word,
Mama's gonna buy you a mockingbird.

If that mockingbird don't sing,
Mama's gonna buy you a diamond ring.

If that diamond ring turns to brass,
Mama's gonna buy you a looking glass.

If that looking glass gets broke,
Mama's gonna buy you a billy-goat.

If that billy-goat won't pull,
Mama's gonna buy you a cart and bull.

If that cart and bull turn over,
Mama's gonna buy you a dog named Rover.

If that dog named Rover won't bark,
Mama's gonna buy you a horse and cart.

If that horse and cart falls down,
You'll still be the sweetest little baby in town.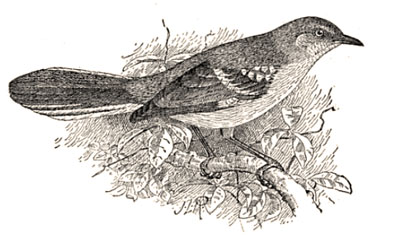 Many thanks to Marisa Roche for singing the Mockingbird song for us!
Many thanks to Pascal from French Bunny for the 2nd recording.
Before singing this lullaby in the recording below, Richard says, "Hello again, it's Richard on Long Island and I'm going to demolish your sexist stereotype that only mommies and grandmas can sing lullabies to children... daddies and grandpas can do it also."
Many thanks to Richard Stark for the 3rd recording of Hush Little Baby.

Sheet Music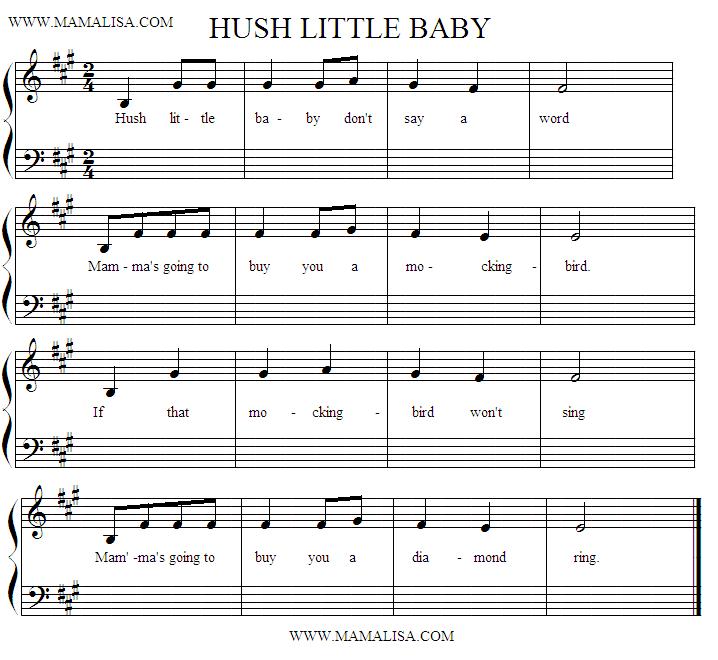 Thanks and Acknowledgements
1st Illustration: Kate Greenaway.
2nd illustration of a Mockingbird comes from "Bulletin", Issue 17 (1902) by United States. Bureau of Biological Survey.
Let us know what you think!
If you feel any comment below is inappropriate, please email us. Thanks!