Bonbolontena
Bonbolontena
Bonbolontena, nere laztana,
Ez egin lorik basuan.
Aizteritxuak eamango zailu
Erbiya zeralakuan. Bo!
Bonbolontena, my darling,
Don't sleep in the wood.
The little hunter will take you
Mistaking you for a hare. Sleep!

Sheet Music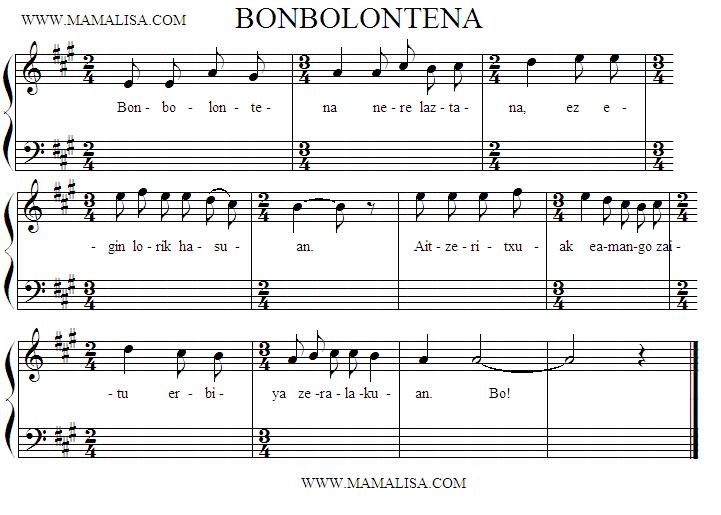 Let us know what you think!
If you feel any comment below is inappropriate, please email us. Thanks!