Баю-баюшки-баю,
Не ложися на краю,
Прийдет серенькмй волчок
И укусит за бочок.
Sleep-sleep-sleep
Don't lie close to the bed side
Otherwise a grey wolf will come
And bite you.

Sheet Music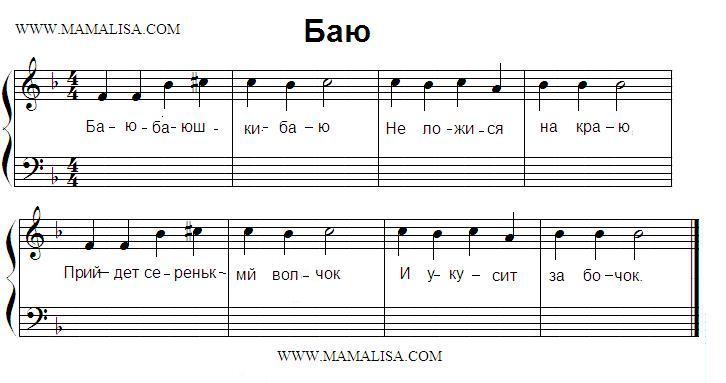 Thanks and Acknowledgements
Many thanks to Radmila Shakaliene for contributing and translating this lullaby.
Bolshoe spasibo!

Большое спасибо!
Let us know what you think!
If you feel any comment below is inappropriate, please email us. Thanks!